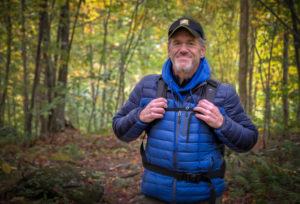 Welcome to my website. This site is developed from my hobby photographing the Vermont landscape.  For thirty plus years I have been photographing Vermont both as a visitor and part-time resident.  Nikon and Fuji are my cameras of choice.  My early hobby started with film cameras, followed by a  switch to all digital  in 2001.
You can access my photos by selecting any of the gallery links above.  They are organized by season for easy access.  There are additional galleries featuring images in black & white, infrared and those captured using mobile devices (iPhone and Samsung phones).  My newest gallery features images presented as painted artwork reproductions using various Photoshop techniques.
Each gallery and image provides an opportunity for user feedback plus the ability to contact me directly.  Feel free to use these features if you have any questions or requests.  All links are available for re-posting on most popular social networks that allow such a feature.
Check back regularly via my blog which chronicles my photographic Vermont excursions and thoughts in a timing fashion.
If you would like to see more of my photography, you can visit www.imagesbykevinarmstrong.com a site for my general landscape photography.